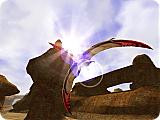 3D Canyon Flight Screen Saver allows you to fly through photo-realistic three-dimensional canyon full of living pterosaurs. Special effects like sun flares, fog, shadows and true spatial sounds highly improves the realism and animation quality....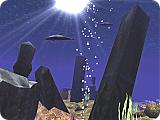 Dive into the warm coastal waters of the coral reef and explore the mysteries of aquatic life! There is so little we know about the ocean while it covers over 2/3 of the planet's surface and holds truly enormous treasures that are simply beyond...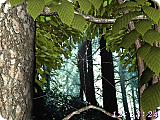 Watch the little funny spider as he goes about making his unique cobweb in the depth of the forest. Let your screen take you to a quiet peaceful place far away from all the trouble of the busy urban world. Relax to the twitter of birds somewhere in...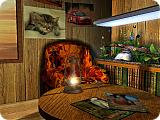 If you are looking for a screen saver that will do more than just bring your desktop to life while you are off the computer this great Tropical Bungalow 3D Screen Saver is what you want. It will simply take you away to a quiet shack on a desert...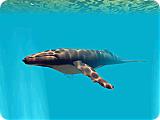 Take a journey into the mystery with Underwater World 3D screen saver. Swim with the dolphins, admire the corals, discover the secret hide-outs of crabs inside exotic seaweed. Avoid the sharks and cramp-fish among the ancient columns and ruins,...
Sea Storm 3D Live Wallpaper

free

Click the button or scan QR code

New Screen Savers
April 28

April 05

March 21

March 19

March 16