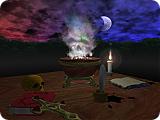 - Let immerse yourself into the alchemy lab by this black magic screen saver. It presents you an antique magic alchemy laboratory full of mystic substances, striking light effects and mysterious occult fog. This desktop beatifying thing uses...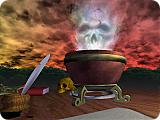 Launch Alchemy 3D Screen Saver and transfer yourself to the world of alchemy and dark magic. Mix mysterious ingredients in your magic bowl, cast the spells and try to revive the fog demon. Realistic environment and mysterious ambient sounds will...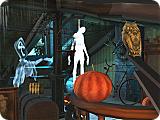 It's All Hallows Eve, the time when the spooky creatures of the night come out and have fun. Go into the dark attic of your house and see that the place is far from being peaceful and quiet. Devilish Jack O'Lanterns, restless ghosts and other creepy...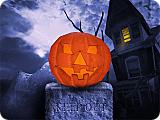 - This screen saver is our holiday contribution to everybody. Just launch this trick and you will see a halloween backlighted pumpkin rotating in front of a very tremendous background. Watch full moon, mysterious landscapes, churchyards,...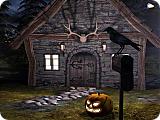 Halloween is here and it's spooky! Would you like to take a walk all alone deep in the woods and stumble upon an odd clearing with a ramshackle house that appears to be haunted? Something really strange seems to be going on inside as you see sparks...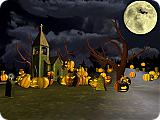 Turn your computer on and watch mystical overnight actions before the Halloween. Thousands of pumpkins hordes on an old graveyard and do occult preparations to the upcoming event. Seems, all that devilish Jack O'Lanterns going to execute their...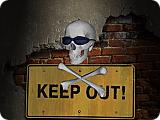 - Protect your computer with this awesome screen saver. Launch this screen saver and watch rotating skull with crossbones, the sign of true menace. Chrome metal surface and cool black sunglasses combines perfectly with criminal environment. You have...
Aqua 3D Live Wallpaper

free

Click the button or scan QR code

New Screen Savers
April 28

April 05

March 21

March 19

March 16