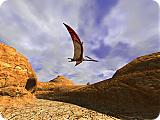 - Did you ever dream to soar through the real canyon? This amazingly done three-dee screen saver will let you experience the wonderful feeling of freedom and exaltation of flying. Be ready to view one of the greatest screen savers currently...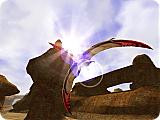 3D Canyon Flight Screen Saver allows you to fly through photo-realistic three-dimensional canyon full of living pterosaurs. Special effects like sun flares, fog, shadows and true spatial sounds highly improves the realism and animation quality....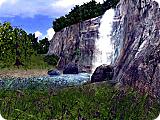 The beauty of nature is mind-boggling! Let your screen take you to this quiet place with a majestic waterfall that will hypnotize you and set your mind at ease. Re-energize yourself as you watch the fresh currents of the stream flash by with fish...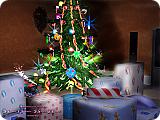 Christmas is coming! This magnificent animated screen saver will help you create the right atmosphere for the long-awaited joyous holiday. This is not just a simple decoration for your PC screen. You will find yourself in a warm cozy room with a...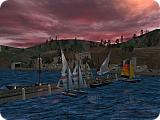 The ocean covers 2/3 of the Earth's surface and it has more secrets than we could ever imagine. You could stare at the waves for hours on end as if there was some mystery in them. It has something that catches your eye, something soothing and...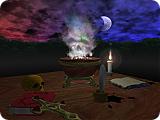 - Let immerse yourself into the alchemy lab by this black magic screen saver. It presents you an antique magic alchemy laboratory full of mystic substances, striking light effects and mysterious occult fog. This desktop beatifying thing uses...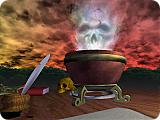 Launch Alchemy 3D Screen Saver and transfer yourself to the world of alchemy and dark magic. Mix mysterious ingredients in your magic bowl, cast the spells and try to revive the fog demon. Realistic environment and mysterious ambient sounds will...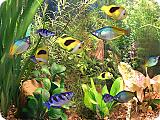 Turn your desktop into a spectacular ocean aquarium full of tropical fish swimming around your icons. Enjoy the schools of photo-realistic tropical fish, relaxing sounds of rippling water, animated bubbles & even sunlight streaming down the...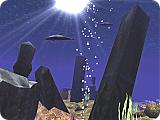 Dive into the warm coastal waters of the coral reef and explore the mysteries of aquatic life! There is so little we know about the ocean while it covers over 2/3 of the planet's surface and holds truly enormous treasures that are simply beyond...
Aqua 3D Live Wallpaper

free

Click the button or scan QR code

New Screen Savers
April 28

April 05

March 21

March 19

March 16