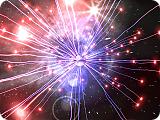 It shows you off a colourful plasma effect also known as Plasma Sphere or Illuma Storm, complete with beautiful space scenes and ambient music. Watch a space plasma object arriving from a galaxy far far away!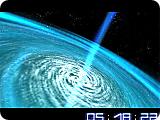 Space is a final frontier of mankind. It has always been enticing and man never ceased to search for ways to get to its darkest and coldest depths. Are we alone here in this universe? Embark on a journey never ventured before. Get to the very center...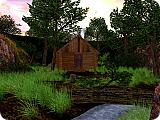 This ravishing animated 3D screen saver will take you to one of nature's most pristine wildlife areas, a beautiful quiet green valley with several rapid brooks carrying fresh cold waters from the hills above. The enchanting sounds they produce along...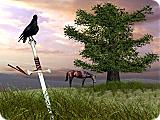 A very powerful animated 3D screen saver with a lot of spirit! It's not only the sheer beauty of the ravishing scenery but also the awe-inspiring theme and aura it creates that make you want to have it on your desktop. The centerpiece is the...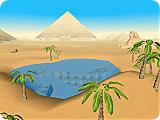 The Great Pyramids of Egypt are the most substantial ancient monuments in the world - and the most mysterious. They continues, year after year, to give up a few more secrets, and there doubtless remains much to learn from these Egyptian...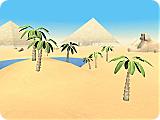 The Pyramids of Egypt are the most substantial ancient monuments in the world - and the most mysterious. They fascinated travellers and conquerors in ancient times and continue to inspire wonder in the tourists, mathematicians, and archeologists who...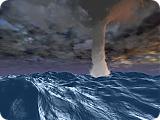 - Fill your desktop with stormy ocean water with SeaStorm 3D Screen Saver. This incredible done screen saver shows you off a stormy ocean surface with powerful tornado over it, complete with colorful sundown skies, lightnings and thunder. Living 3D...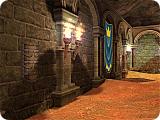 There is a dungeon in a kingdom far far away with tons of silver, gold and jewelry waiting to be captured by a brave treasure hunter like you. It is guarded by a huge dragon but since it's very old, it spends most of its time being sound asleep. If...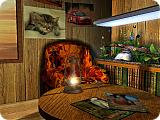 If you are looking for a screen saver that will do more than just bring your desktop to life while you are off the computer this great Tropical Bungalow 3D Screen Saver is what you want. It will simply take you away to a quiet shack on a desert...
Aqua 3D Live Wallpaper

free

Click the button or scan QR code

New Screen Savers
April 28

April 05

March 21

March 19

March 16