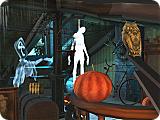 It's All Hallows Eve, the time when the spooky creatures of the night come out and have fun. Go into the dark attic of your house and see that the place is far from being peaceful and quiet. Devilish Jack O'Lanterns, restless ghosts and other creepy...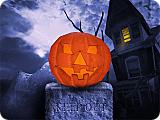 - This screen saver is our holiday contribution to everybody. Just launch this trick and you will see a halloween backlighted pumpkin rotating in front of a very tremendous background. Watch full moon, mysterious landscapes, churchyards,...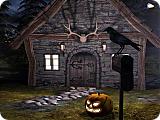 Halloween is here and it's spooky! Would you like to take a walk all alone deep in the woods and stumble upon an odd clearing with a ramshackle house that appears to be haunted? Something really strange seems to be going on inside as you see sparks...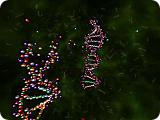 Inside the Cell 3D screen saver will provide you with a unique opportunity to plunge into the very depths of the living organism. You will be able to explore the mysteries of life in the micro-world and see what goes on inside living cells. It is...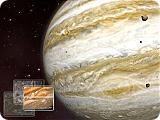 Jupiter is the fifth planet from the Sun and the largest planet within the Solar System. Named after the Roman god Jupiter, it is two and a half times as massive as all of the other planets in our Solar System combined. The most famous and mystic...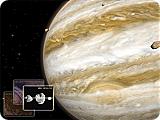 Launch this screen saver and transfer yourself to the orbit of exciting Jupiter planet. Discover the might and beauty of the biggest planetary object in our Solar System. Decorate your screen with amazing animated space scenes complete with...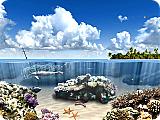 Looking for something special? Watch animated underwater world full of funny dolphins, fish, corals and mysterious relaxing sounds. The playful dolphins swim across your monitor and splash above a sunlit tropical ocean. Enjoy their amazing movement...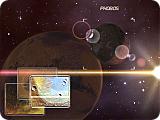 Discover the secrets of mysterious Mars planet, the fourth planet from the Sun in the Solar System. Named after Mars, the Roman god of war, it is also known as the Red Planet because of its reddish appearance as seen from Earth. Does Mars have life?...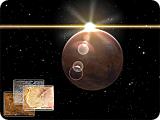 Discover the secrets of mysterious Mars planet, the fourth planet from the Sun in the Solar System. Does Mars have life? This is the major scientific question facing the world today. Blast off on a Mars adventure of your own right now. Launch...
Aqua 3D Live Wallpaper

free

Click the button or scan QR code

New Screen Savers
April 28

April 05

March 21

March 19

March 16