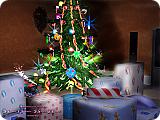 Christmas is coming! This magnificent animated screen saver will help you create the right atmosphere for the long-awaited joyous holiday. This is not just a simple decoration for your PC screen. You will find yourself in a warm cozy room with a...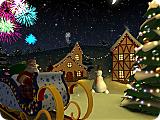 Turn this animated 3D screen saver on and the holiday atmosphere of upcoming Christmas will surround you. Transfer yourself in a fairy winter place. Start the fireworks and dance around the Christmas Tree with Santa and his friends, a funny...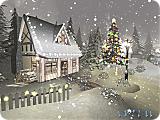 This terrific 3D screen saver will help you feel the magic of the Holiday Season. You will find yourself in a quiet winter forest with a few cottages scattered around. Everything is covered with snow and the nature is waiting for a miracle to...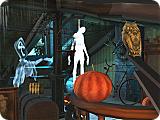 It's All Hallows Eve, the time when the spooky creatures of the night come out and have fun. Go into the dark attic of your house and see that the place is far from being peaceful and quiet. Devilish Jack O'Lanterns, restless ghosts and other creepy...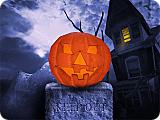 - This screen saver is our holiday contribution to everybody. Just launch this trick and you will see a halloween backlighted pumpkin rotating in front of a very tremendous background. Watch full moon, mysterious landscapes, churchyards,...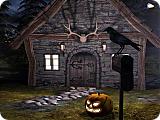 Halloween is here and it's spooky! Would you like to take a walk all alone deep in the woods and stumble upon an odd clearing with a ramshackle house that appears to be haunted? Something really strange seems to be going on inside as you see sparks...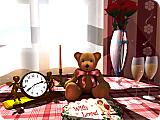 Saint Valentine's Days is coming. Decorate your workplace with this pretty screen saver and feel the mood and romantic atmosphere of the holiday. Saint Valentine's 3D Screen Saver will make this event more sensual and delicious for you and your...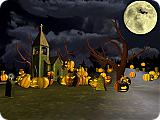 Turn your computer on and watch mystical overnight actions before the Halloween. Thousands of pumpkins hordes on an old graveyard and do occult preparations to the upcoming event. Seems, all that devilish Jack O'Lanterns going to execute their...
Aqua 3D Live Wallpaper

free

Click the button or scan QR code

New Screen Savers
April 28

April 05

March 21

March 19

March 16