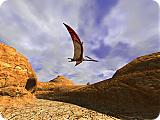 - Did you ever dream to soar through the real canyon? This amazingly done three-dee screen saver will let you experience the wonderful feeling of freedom and exaltation of flying. Be ready to view one of the greatest screen savers currently...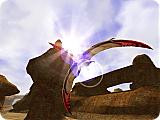 3D Canyon Flight Screen Saver allows you to fly through photo-realistic three-dimensional canyon full of living pterosaurs. Special effects like sun flares, fog, shadows and true spatial sounds highly improves the realism and animation quality....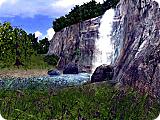 The beauty of nature is mind-boggling! Let your screen take you to this quiet place with a majestic waterfall that will hypnotize you and set your mind at ease. Re-energize yourself as you watch the fresh currents of the stream flash by with fish...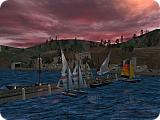 The ocean covers 2/3 of the Earth's surface and it has more secrets than we could ever imagine. You could stare at the waves for hours on end as if there was some mystery in them. It has something that catches your eye, something soothing and...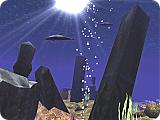 Dive into the warm coastal waters of the coral reef and explore the mysteries of aquatic life! There is so little we know about the ocean while it covers over 2/3 of the planet's surface and holds truly enormous treasures that are simply beyond...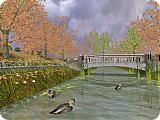 After a hot and steamy summer, autumn rain brings freshness and clarity to the air. Take a deep breath and smell the lush aroma of an autumn forest, brightly colored and calm. With this new Autumn Time 3D screen saver, you will recall the peaceful...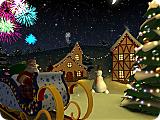 Turn this animated 3D screen saver on and the holiday atmosphere of upcoming Christmas will surround you. Transfer yourself in a fairy winter place. Start the fireworks and dance around the Christmas Tree with Santa and his friends, a funny...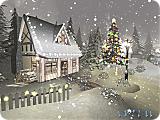 This terrific 3D screen saver will help you feel the magic of the Holiday Season. You will find yourself in a quiet winter forest with a few cottages scattered around. Everything is covered with snow and the nature is waiting for a miracle to...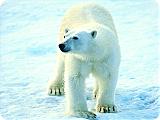 - Launch this screen saver and start to explore beautiful north nature. Observe icy nature scenes such us white bears, seals, ice bergs, penguins, cold ocean waves and snowy landscapes. Amaze yourself and your friends with sharp pictures and...
Sea Storm 3D Live Wallpaper

free

Click the button or scan QR code

New Screen Savers
April 28

April 05

March 21

March 19

March 16