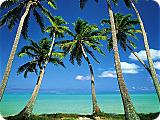 - This desktop enhancement shows you off the photo-realistic sights of tropical isles. Observe the maiden tropical nature scenes like palm-trees, azure skydome, infinity ocean surface, sand coasts, water falls, sundown views, and much more. Open...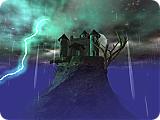 - Explore the power and mighty of mother nature with Electric Calm 3D Screen Saver. Choose one of two possible scenes you like: parched desert landscape or an ancient castle on the top of the rock in the midst of night thunderstorm. Just launch this...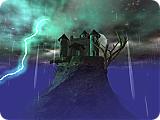 Launch ElectriCalm 3D ScreenSaver and immerse yourself in the world of beautiful and mighty nature. Be ready to fly deep into the storm where multicolored lightning bolts strike all around you and rain falls down from the starry skies. Be amazed by...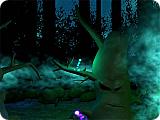 Let this magical screen saver take you to the very heart of the Fantasy Forest, where the trees resemble plump creatures and carefree fireflies are busy with their mysterious night dance. Strange beings move in the dark embraced by the thick fog and...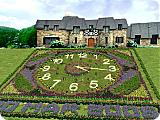 Bring the brightest colors of nature to your screen! Flower Hill 3D Screen Saver features a fabulous full 3D setting with myriads of blossoming flowers, beautiful butterflies merrily flopping about their business and the busy chatter of crickets and...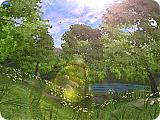 Decorate your screen with the animated views of beautiful quiet lake among the green forest. Relaxing spring scenery complete with colourful butterflies, birds and flowers. Living lake is full of fish, swimming in crystal water. Install Forest Lake...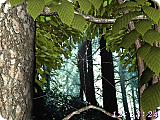 Watch the little funny spider as he goes about making his unique cobweb in the depth of the forest. Let your screen take you to a quiet peaceful place far away from all the trouble of the busy urban world. Relax to the twitter of birds somewhere in...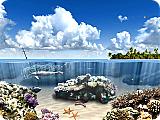 Looking for something special? Watch animated underwater world full of funny dolphins, fish, corals and mysterious relaxing sounds. The playful dolphins swim across your monitor and splash above a sunlit tropical ocean. Enjoy their amazing movement...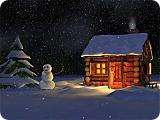 Fly away to the moment of peace and relaxation. It is a travel to quiet winter scenery, where small house of forester can be found. This Screen Saver brings the warm feelings of joy right to your computer desktop. Imagine that you are a snowflake...
Aqua 3D Live Wallpaper

free

Click the button or scan QR code

New Screen Savers
April 28

April 05

March 21

March 19

March 16