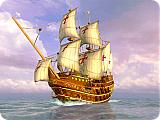 Are you ready for an exciting journey across the Atlantic Ocean? This 3D Screen Savers will take you on board a magnificent flagship. Named after Queen Victoria this beautiful vessel is the symbol of power and might of the Royal Navy. Feel the...
Just a few centuries ago the seas were ruled by bloodthirsty and greedy pirates. They not only robbed the civilian fleet but also battled each other for the stolen loot. A lot of their ships sank in the Caribbean and still remain their. In this...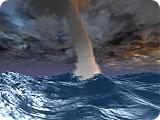 Watch a true sea storm on your desktop with SeaStorm 3D Screen Saver. This incredible saver shows you off a stormy ocean surface with swirls over it, complete with sunset sky and lightnings. Launch it and be surprised by the stunning video effects...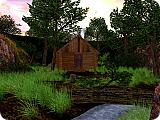 This ravishing animated 3D screen saver will take you to one of nature's most pristine wildlife areas, a beautiful quiet green valley with several rapid brooks carrying fresh cold waters from the hills above. The enchanting sounds they produce along...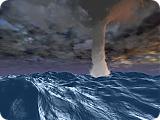 - Fill your desktop with stormy ocean water with SeaStorm 3D Screen Saver. This incredible done screen saver shows you off a stormy ocean surface with powerful tornado over it, complete with colorful sundown skies, lightnings and thunder. Living 3D...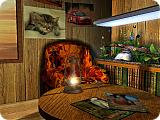 If you are looking for a screen saver that will do more than just bring your desktop to life while you are off the computer this great Tropical Bungalow 3D Screen Saver is what you want. It will simply take you away to a quiet shack on a desert...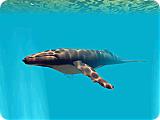 Take a journey into the mystery with Underwater World 3D screen saver. Swim with the dolphins, admire the corals, discover the secret hide-outs of crabs inside exotic seaweed. Avoid the sharks and cramp-fish among the ancient columns and ruins,...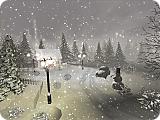 Experience the serene atmosphere of a quiet winter night with this outstanding Winter 3D Screen Saver. It will take you away to a peaceful setting with a few cottages covered with snow, with smoke coming out of chimneys and slowly rising as there is...
Sea Storm 3D Live Wallpaper

free

Click the button or scan QR code

New Screen Savers
April 28

April 05

March 21

March 19

March 16