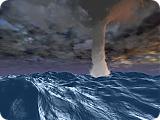 - Fill your desktop with stormy ocean water with SeaStorm 3D Screen Saver. This incredible done screen saver shows you off a stormy ocean surface with powerful tornado over it, complete with colorful sundown skies, lightnings and thunder. Living 3D...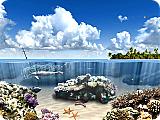 Looking for something special? Watch animated underwater world full of funny dolphins, fish, corals and mysterious relaxing sounds. The playful dolphins swim across your monitor and splash above a sunlit tropical ocean. Enjoy their amazing movement...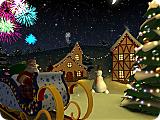 Turn this animated 3D screen saver on and the holiday atmosphere of upcoming Christmas will surround you. Transfer yourself in a fairy winter place. Start the fireworks and dance around the Christmas Tree with Santa and his friends, a funny...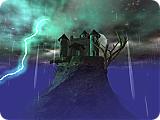 - Explore the power and mighty of mother nature with Electric Calm 3D Screen Saver. Choose one of two possible scenes you like: parched desert landscape or an ancient castle on the top of the rock in the midst of night thunderstorm. Just launch this...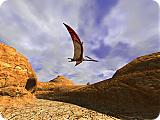 - Did you ever dream to soar through the real canyon? This amazingly done three-dee screen saver will let you experience the wonderful feeling of freedom and exaltation of flying. Be ready to view one of the greatest screen savers currently...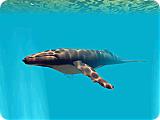 Take a journey into the mystery with Underwater World 3D screen saver. Swim with the dolphins, admire the corals, discover the secret hide-outs of crabs inside exotic seaweed. Avoid the sharks and cramp-fish among the ancient columns and ruins,...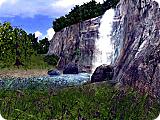 The beauty of nature is mind-boggling! Let your screen take you to this quiet place with a majestic waterfall that will hypnotize you and set your mind at ease. Re-energize yourself as you watch the fresh currents of the stream flash by with fish...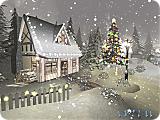 This terrific 3D screen saver will help you feel the magic of the Holiday Season. You will find yourself in a quiet winter forest with a few cottages scattered around. Everything is covered with snow and the nature is waiting for a miracle to...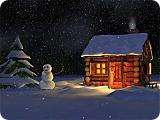 Fly away to the moment of peace and relaxation. It is a travel to quiet winter scenery, where small house of forester can be found. This Screen Saver brings the warm feelings of joy right to your computer desktop. Imagine that you are a snowflake...
Sea Storm 3D Live Wallpaper

free

Click the button or scan QR code

New Screen Savers
April 28

April 05

March 21

March 19

March 16