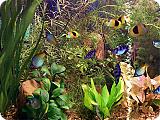 - Simply fill your screen with water and allow the tropical fish float around. Vivid 3D graphics and ambient sounds will definitely amaze you. Transform your background into a spectacular sea aquarium tank full of tropical creatures swimming on...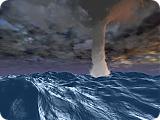 - Fill your desktop with stormy ocean water with SeaStorm 3D Screen Saver. This incredible done screen saver shows you off a stormy ocean surface with powerful tornado over it, complete with colorful sundown skies, lightnings and thunder. Living 3D...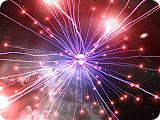 - Watch colorful plasma effect also known as Plasma Sphere or Illuma Storm on your desktop with Space Plasma 3D Screen Saver. Living plasma bolts complete with beautiful space scenes and ambient music will definitely impress you. Observe alien...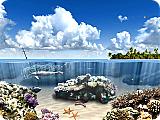 Looking for something special? Watch animated underwater world full of funny dolphins, fish, corals and mysterious relaxing sounds. The playful dolphins swim across your monitor and splash above a sunlit tropical ocean. Enjoy their amazing movement...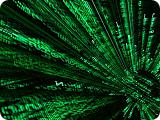 - If you ever seen The Matrix movie and like it a lot - then no comments needed, this screen saver is for you! Just transmit yourself into the Matrix world, full of mysterious stuff. Astonishing matrix stripes, warping desktop, flying objects,...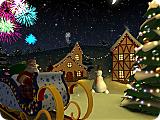 Turn this animated 3D screen saver on and the holiday atmosphere of upcoming Christmas will surround you. Transfer yourself in a fairy winter place. Start the fireworks and dance around the Christmas Tree with Santa and his friends, a funny...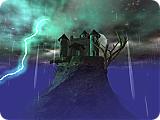 - Explore the power and mighty of mother nature with Electric Calm 3D Screen Saver. Choose one of two possible scenes you like: parched desert landscape or an ancient castle on the top of the rock in the midst of night thunderstorm. Just launch this...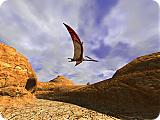 - Did you ever dream to soar through the real canyon? This amazingly done three-dee screen saver will let you experience the wonderful feeling of freedom and exaltation of flying. Be ready to view one of the greatest screen savers currently...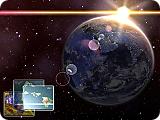 Decorate your screen with fascinating views of Planet Earth, the third planet from the Sun and the largest of the terrestrial planets in our Solar System. Home to millions of species, including humans, Earth is the only place in the universe...
Aqua 3D Live Wallpaper

free

Click the button or scan QR code

New Screen Savers
April 28

April 05

March 21

March 19

March 16