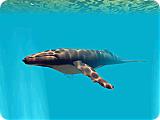 Take a journey into the mystery with Underwater World 3D screen saver. Swim with the dolphins, admire the corals, discover the secret hide-outs of crabs inside exotic seaweed. Avoid the sharks and cramp-fish among the ancient columns and ruins,...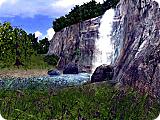 The beauty of nature is mind-boggling! Let your screen take you to this quiet place with a majestic waterfall that will hypnotize you and set your mind at ease. Re-energize yourself as you watch the fresh currents of the stream flash by with fish...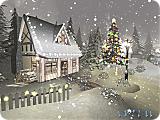 This terrific 3D screen saver will help you feel the magic of the Holiday Season. You will find yourself in a quiet winter forest with a few cottages scattered around. Everything is covered with snow and the nature is waiting for a miracle to...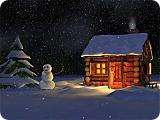 Fly away to the moment of peace and relaxation. It is a travel to quiet winter scenery, where small house of forester can be found. This Screen Saver brings the warm feelings of joy right to your computer desktop. Imagine that you are a snowflake...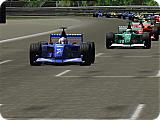 This extremely realistic F1 Racing 3D Screen Saver is a real treat for all the people who like speed and fast cars. See the best racing action in the world on your own desktop. The most skillful F1 drivers will battle each other for the Grand Prix...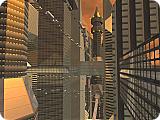 Did you ever try to imagine the future of our universe ? Do you want to take a look to the views of nature and cities of not so distant tomorrow? It's very fascinating and easy now. Imagine the future New York City, about 100 years of now. It's...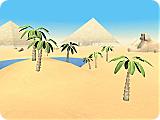 The Pyramids of Egypt are the most substantial ancient monuments in the world - and the most mysterious. They fascinated travellers and conquerors in ancient times and continue to inspire wonder in the tourists, mathematicians, and archeologists who...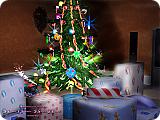 Christmas is coming! This magnificent animated screen saver will help you create the right atmosphere for the long-awaited joyous holiday. This is not just a simple decoration for your PC screen. You will find yourself in a warm cozy room with a...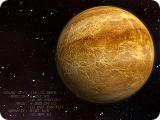 Venus 3D Screen Saver welcomes you to the fascinating world of stars, planets, asteroids and nebulas. Explore the outer space of our Solar System with 3D Space Survey screen savers series and enjoy the fascinating space views. This screen saver...
Aqua 3D Live Wallpaper

free

Click the button or scan QR code

New Screen Savers
April 28

April 05

March 21

March 19

March 16