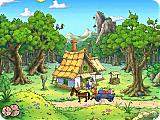 - Immerse yourself into a peaceful and quiet atmosphere of this paradise spot with Timberland scrensaver! Watch a shining meadows in the midst of the green ?????? areas covered with grass, blossom and mushrooms. The neighborhoods are filled with...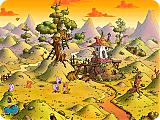 - Install this screen saver and spend all the day long with tiny amusing animals living their native lives peacefully and safely in Downyhood country. Each of them behaves in its own exceptional way, with its own personal traits. Together, they make...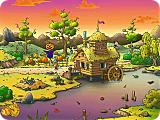 - Launch this screen saver and transfer yourself to Gourdville, the beautiful land of watermills and pumpkin fields along the splendid Never Never River. This lost paradise is inhabited by friendly, simple hearted nation, who are busy milling the...
Sea Storm 3D Live Wallpaper

free

Click the button or scan QR code

New Screen Savers
April 28

April 05

March 21

March 19

March 16