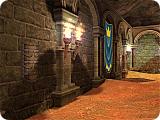 There is a dungeon in a kingdom far far away with tons of silver, gold and jewelry waiting to be captured by a brave treasure hunter like you. It is guarded by a huge dragon but since it's very old, it spends most of its time being sound asleep. If...
Travel back in time with this great animated 3D screen saver featuring a beautiful old clock placed in its original setting of the early 20th century. You will find yourself in a quiet room that will let you enter a totally different world v the...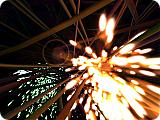 - Just try to dress up yourself with electrician uniform with WireWorld 3D Screen Saver. Inspect the bunch of electrical wires directly on your desktop, full of electricity, colorful sparkles and lighting flashes. Attention! All the threads under...
Sea Storm 3D Live Wallpaper

free

Click the button or scan QR code

New Screen Savers
April 28

April 05

March 21

March 19

March 16