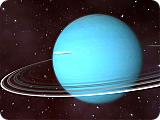 Take a fascinating journey to the Uranus planet, named after the ancient Greek deity of the sky. Watch amazing space scenes enjoying the relaxing music track. Launch this highly realistic screen saver and be amazed by one of the biggest planets in...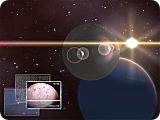 Take a trip to the most distant areas of our Solar System and survey the planet Neptune, the eighth and farthest site from the Sun. Enjoy the beautiful animated views of this deep blue planet. Be amazed by fascinating space scenes accompanied with...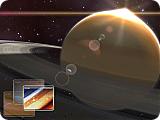 Saturn, the sixth planet from the Sun, the second largest planet, and the most distant planet known to the ancients, is one of the most beautiful sites in the Solar System. Named after the Roman god Saturnus, it has a prominent system of rings,...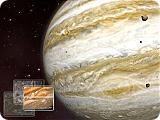 Jupiter is the fifth planet from the Sun and the largest planet within the Solar System. Named after the Roman god Jupiter, it is two and a half times as massive as all of the other planets in our Solar System combined. The most famous and mystic...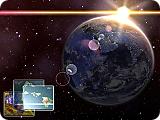 Decorate your screen with fascinating views of Planet Earth, the third planet from the Sun and the largest of the terrestrial planets in our Solar System. Home to millions of species, including humans, Earth is the only place in the universe...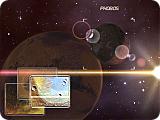 Discover the secrets of mysterious Mars planet, the fourth planet from the Sun in the Solar System. Named after Mars, the Roman god of war, it is also known as the Red Planet because of its reddish appearance as seen from Earth. Does Mars have life?...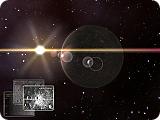 Take a tour to the beautiful Mercury. Named after the Roman god of commerce, travel and thievery, Mercury is the closest planet to the Sun and the eighth largest. It can only be seen in morning or evening twilight so the Greeks gave it two names,...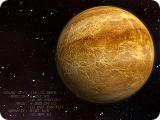 Venus 3D Screen Saver welcomes you to the fascinating world of stars, planets, asteroids and nebulas. Explore the outer space of our Solar System with 3D Space Survey screen savers series and enjoy the fascinating space views. This screen saver...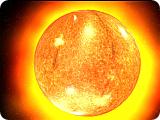 The rings of Saturn have puzzled astronomers ever since they were discovered by Galileo in 1610, during the first telescopic observations of the night sky. Have you ever dreamed of getting a chance to see them with your own eyes? This screen saver...
Aqua 3D Live Wallpaper

free

Click the button or scan QR code

New Screen Savers
April 28

April 05

March 21

March 19

March 16