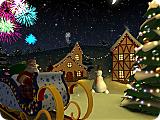 Turn this animated 3D screen saver on and the holiday atmosphere of upcoming Christmas will surround you. Transfer yourself in a fairy winter place. Start the fireworks and dance around the Christmas Tree with Santa and his friends, a funny...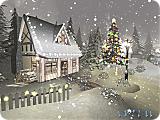 This terrific 3D screen saver will help you feel the magic of the Holiday Season. You will find yourself in a quiet winter forest with a few cottages scattered around. Everything is covered with snow and the nature is waiting for a miracle to...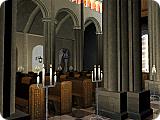 Enter the magnificent sanctuary of an old Church with beautiful stained glass windows, graceful statues and brilliant frescoes. It's not only an architectural masterpiece but a place where the worship of the Lord has been offered for hundreds of...
Aqua 3D Live Wallpaper

free

Click the button or scan QR code

New Screen Savers
April 28

April 05

March 21

March 19

March 16