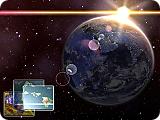 Decorate your screen with fascinating views of Planet Earth, the third planet from the Sun and the largest of the terrestrial planets in our Solar System. Home to millions of species, including humans, Earth is the only place in the universe...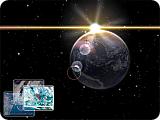 Immerse yourself to the Earth orbit and watch extremely realistic and astronomically accurate 3D Earth space scenes. Enjoy the animated day and night change across the amazing landscapes. Look at the magical night city lights at the night side....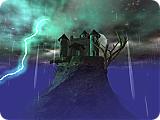 - Explore the power and mighty of mother nature with Electric Calm 3D Screen Saver. Choose one of two possible scenes you like: parched desert landscape or an ancient castle on the top of the rock in the midst of night thunderstorm. Just launch this...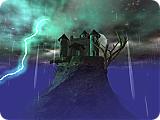 Launch ElectriCalm 3D ScreenSaver and immerse yourself in the world of beautiful and mighty nature. Be ready to fly deep into the storm where multicolored lightning bolts strike all around you and rain falls down from the starry skies. Be amazed by...
Sea Storm 3D Live Wallpaper

free

Click the button or scan QR code

New Screen Savers
April 28

April 05

March 21

March 19

March 16