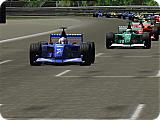 This extremely realistic F1 Racing 3D Screen Saver is a real treat for all the people who like speed and fast cars. See the best racing action in the world on your own desktop. The most skillful F1 drivers will battle each other for the Grand Prix...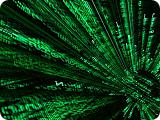 - If you ever seen The Matrix movie and like it a lot - then no comments needed, this screen saver is for you! Just transmit yourself into the Matrix world, full of mysterious stuff. Astonishing matrix stripes, warping desktop, flying objects,...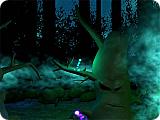 Let this magical screen saver take you to the very heart of the Fantasy Forest, where the trees resemble plump creatures and carefree fireflies are busy with their mysterious night dance. Strange beings move in the dark embraced by the thick fog and...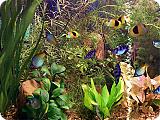 - Simply fill your screen with water and allow the tropical fish float around. Vivid 3D graphics and ambient sounds will definitely amaze you. Transform your background into a spectacular sea aquarium tank full of tropical creatures swimming on...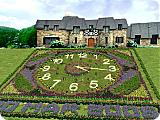 Bring the brightest colors of nature to your screen! Flower Hill 3D Screen Saver features a fabulous full 3D setting with myriads of blossoming flowers, beautiful butterflies merrily flopping about their business and the busy chatter of crickets and...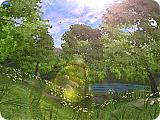 Decorate your screen with the animated views of beautiful quiet lake among the green forest. Relaxing spring scenery complete with colourful butterflies, birds and flowers. Living lake is full of fish, swimming in crystal water. Install Forest Lake...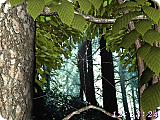 Watch the little funny spider as he goes about making his unique cobweb in the depth of the forest. Let your screen take you to a quiet peaceful place far away from all the trouble of the busy urban world. Relax to the twitter of birds somewhere in...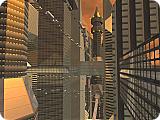 Did you ever try to imagine the future of our universe ? Do you want to take a look to the views of nature and cities of not so distant tomorrow? It's very fascinating and easy now. Imagine the future New York City, about 100 years of now. It's...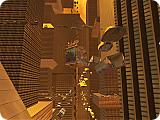 Just imagine the future New York City, about 100 years from now. It's full of flying vehicles which moves through traffic lanes set at multiple levels rising up between the imposing skyscrapers with elevators and flickering lights. The...
Aqua 3D Live Wallpaper

free

Click the button or scan QR code

New Screen Savers
April 28

April 05

March 21

March 19

March 16