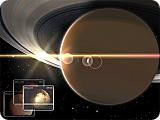 Install this screen saver and transform your workplace to the virtual spacecraft. Observe the beautiful Saturn features along with spectacular ring system directly on your desktop. Enjoy the animated space scenes and relaxing sounds. Feel the...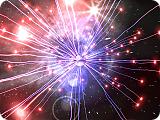 It shows you off a colourful plasma effect also known as Plasma Sphere or Illuma Storm, complete with beautiful space scenes and ambient music. Watch a space plasma object arriving from a galaxy far far away!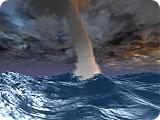 Watch a true sea storm on your desktop with SeaStorm 3D Screen Saver. This incredible saver shows you off a stormy ocean surface with swirls over it, complete with sunset sky and lightnings. Launch it and be surprised by the stunning video effects...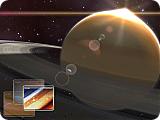 Saturn, the sixth planet from the Sun, the second largest planet, and the most distant planet known to the ancients, is one of the most beautiful sites in the Solar System. Named after the Roman god Saturnus, it has a prominent system of rings,...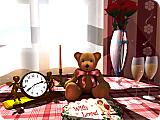 Saint Valentine's Days is coming. Decorate your workplace with this pretty screen saver and feel the mood and romantic atmosphere of the holiday. Saint Valentine's 3D Screen Saver will make this event more sensual and delicious for you and your...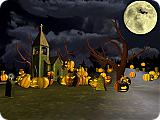 Turn your computer on and watch mystical overnight actions before the Halloween. Thousands of pumpkins hordes on an old graveyard and do occult preparations to the upcoming event. Seems, all that devilish Jack O'Lanterns going to execute their...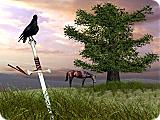 A very powerful animated 3D screen saver with a lot of spirit! It's not only the sheer beauty of the ravishing scenery but also the awe-inspiring theme and aura it creates that make you want to have it on your desktop. The centerpiece is the...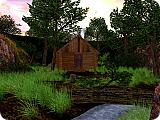 This ravishing animated 3D screen saver will take you to one of nature's most pristine wildlife areas, a beautiful quiet green valley with several rapid brooks carrying fresh cold waters from the hills above. The enchanting sounds they produce along...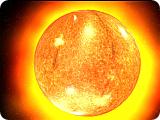 The rings of Saturn have puzzled astronomers ever since they were discovered by Galileo in 1610, during the first telescopic observations of the night sky. Have you ever dreamed of getting a chance to see them with your own eyes? This screen saver...
Aqua 3D Live Wallpaper

free

Click the button or scan QR code

New Screen Savers
April 28

April 05

March 21

March 19

March 16